Alarta® EMR is an advanced electronic medical records application that can be deployed on your cloud or ours. With a fully responsive interface it can be accessed from any device. The application supports all the functionality required by health enterprises including HL7 integration and real time monitoring support. Features include:
Free form and templated clinical notes
Full charting including a drag and drop chart designer and in-chart calculations.
Charts can be customised to replicate paper charts
Integration with bedside monitoring
Integration with wearable monitoring
Intervention management
Problem list management
Patient dashboards
Unit dashboard
Bed management
External / Internal referral
Fully customizable reporting including a drag and drop report designer
Hospital in the home modules including apps for patient and / or family access
Integrated telehealth with conferencing
Automated image upload from patients or health professionals mobile devices
Can be multi-tenanted to support multiple health services with overall and drill down reporting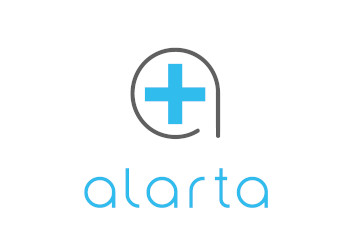 It Learns
Alarta is delivered as a series of Docker images.  It can be deployed within minutes and immediately starts to auto-configure, adapting its architecture for the configuration requirements of the local health service HL7 implementation and administrative structures.
Within a few hours it can be ready to use.