MailVault Archiving and eDiscovery
MailVault is an archiving and eDiscovery application that securely archives all of an organization's incoming and outgoing emails.  It is compatible with all standard email servers and enables full auditing and eDiscovery.   MailVault also supports viewing and restoration of emails.
Incarta offers MailVault as a fully managed cloud service; No client side installation is required.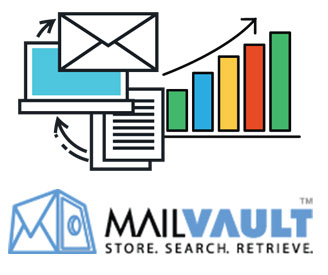 SIMPLE SEARCH
Easy to use search engine to find all emails to and from an address, or that contain specific content
COMPATABILITY
MailVault is compatible with all standards-based email servers. It supports MS Exchange, Google Apps, Lotus Notes, Zimbra and many more.
SECURITY
MailVault includes multi-role user privileges. Authorization and accessibility processes are based on the user's role.
AUTOMATIC DISCOVERY
MailVault auto-builds user and business directories from email enabling instant search by email address or organization.
ARCHIVE MANAGEMENT
MailVault can be structured with multiple archives effectively separating email stores.  Filters can be used to eliminate unwanted email.
Storage Minimization
MailVault includes intelligent de-duplication functionality to ensure effective use of storage.
COMPLIANCE
FINRA – Financial Industry Regulatory Authority
FRCP – Federal Rules of Civil Procedure
GDPR – General Data Protection Regulation
HIPAA –Health Insurance Portability and Accountability Act
SEC – Securities and Exchange Commission
SOX –Sarbanes-Oxley
Australia Corporations Act s286 and s262A